Customer Reviews
01/13/2022
Namita M.

India
My new favourite
My new favourite
01/13/2022
Priya D.

India
A wonder mask
It is most definitely a wonder mask ! Happy to have discover n use it
01/13/2022
Snehal K.

India
Loved
I loved using this mitti clay mask! Smells like mud after rain (which I love) and contains honey and clay which leaves my skin feeling clean and super soft post wash. This brand is one of those which leaves a feeling of comfort after use of every product, the scent, the packaging everything is beautiful to use and I'll be a buyer of their products forever.
01/03/2022
Pramiti B.

India
One of the best
Mitti is one of the best masks I've used. It's so effective and luxurious feels. In fact, all the products I've used from this brand is simply amazing!
12/13/2021
Dhannya S.

India
The best masque ever
My skin looks like glass now. Amazing masque that keeps your skin clean and hydrated at all times.
12/08/2021
Upasna M.

India
Amazing for sensitive skin
Best face mask. Skin felt so good. Loved how soft and clean my face felt after using this mask. Very good for sensitive skin and leaves it hydrated.
11/22/2021
Tina T.

India
Mitti masque
Thank you really enjoying the mask as it's so pure and definitely can see the change in my skin .
10/01/2021
Upasana N.

India
Best mask . My skin felt so good.
Can't wait to invest in more pure earth products ❤️
09/28/2021
Tina A.

India
Really nice and feel so good and fresh
The results are reall good.
09/25/2021
Megha S.

India
Nothing Extraordinary!
A decent mask, which hydrating and doesn't dry your skin out like usual clay masks. However, the fragrance is really off putting. I can not bring myself to like it even a bit. I like my skin care products to either be non fragrant or have some pleasant fragrance, but this one is a big no no.
09/08/2021
Meha K.

India
Love it!
Love the smell and how soft my face feels after using the masque
09/07/2021
Sharada

India
Mitti is one of my fav makss
Love this mask so much, emptied three jars of this. I like to have Mitti in my stash always.
08/14/2021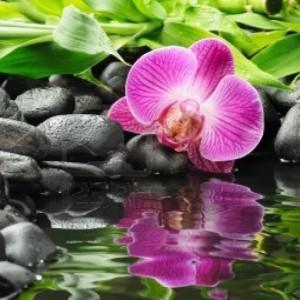 D
Dhannya
Loved it
Loved it very similar to an organic brand I used in the US . Little bit on the expensive side though but worth it . A pure skin elixir
08/11/2021
Megha S.

India
Like it enough to buy 2nd JaR!!
I was gifted this mask by a friend 4 months back and that's when I got to know about this brand. This is one of the best face masks I have tried that doesn't dry out my skin. Love the natural soft glow that I get post using this. ❤️
06/17/2021
shikha v.

India
good masque
makes the skin soft
05/20/2021
Priyanka J.

India
Lovely for sensitive skin
The masque never dries out which is why it works for my dry and sensitive skin leaving it supple and hydrated post removal.
pure, potent & efficacious
We offer sustainable, high performance formulations to nourish your skin and senses.
Ethically sourced, fair trade and Leaping Bunny cruelty free approved.